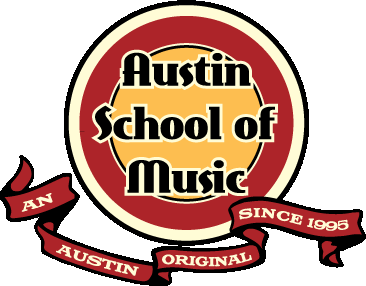 Chris Bennett
Instruments -- Drums
Location -- Austin School of Music North
Chris Bennett's career as a professional drummer spans more than 40 years, including teaching at the Austin School of Music since 1998. He has taught more than 26,000 drum set instruction sessions. His students have ranged in age from 5 to 65 years, with goals like playing in the church band, adding to school-based jazz band skills, brushing up on technique, taking "later-in-life" drum instruction and just wanting to rock!
Chris' teaching approach and philosophy is that each session should be enjoyable, relaxing and fun while ensuring that learning and skills are progressing within the player's ability. He teaches a variety of music styles including rock, jazz, R&B and Latin. Chris provides instruction in drum set fundamdntals, snare drum technique, sight reading, effective practice habits and preparation for audition/competition.
He has received private instruction from internationally known teachers and was named Ourstanding Jazz Musician at the 1993 Southwest Texas Jazz Festival. Chris has published several articles in nationally recognized drum magazines. In addition to performing full time as a drummer, hr has also been involved in every aspect of the music business -- retail, management and production.
Here's a quote from the guardian of one of Chris' current students:
"My son is a great kid with ADHD and definite ideas about how things should bo. Chris had a patient, gentile and humorous approach, teaching with the patience of a saint. :) Now my son blows off steam by putting on his headphones and rocking it out!"