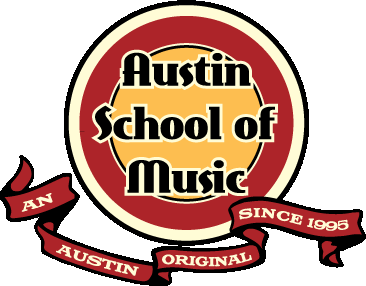 About Us
Leading Music School in Austin Texas
Why the Austin School of Music?
Austin, Tx is known as the Music Capitol of the World, so it's no surprise that there is a wide selection of music schools. Here is why you should choose Austin School of Music over all the rest!
We have over 20 years of experience in teaching in the Austin community, and have earned a reputation of excellence. With Austin's fantastic musical background, why not take lessons with professional performers
​​
Our most popular programs include our summer Rock Camp program, private guitar lessons, voice instruction and piano lessons, followed by drum lessons, bass guitar and violin. We also offer professional instruction on nearly all string, brass, woodwind and percussion instruments. Call us today to book your first lesson!


We have a large selection of 45 teachers, 2 convenient locations, and an on-site, top of the line professional recording studio (Antimatter Studios)!
​
Playing and teaching music is what we love and we're committed to encouraging that interest in our students.
​
We offer music education for today's students. We strive to make sure that your musical learning experience is customized to what you want to learn – learn to play your favorite song, sight-reading, ear training, how to play in an ensemble... it's up to you! Our teachers make it a priority to get to know you on a personal level and to become familiar with your personal musical needs and goals so that your journey is rewarding to you. Private lessons ensure that you have the undivided attention of the teacher and can progress at the level suited to you.
​
At the Austin School of Music, we offer the flexibility to work around your schedule to receive affordable music instruction that is fun, rewarding, organized, enthusiastic and reliable for students of all ages, skill levels and musical genres.