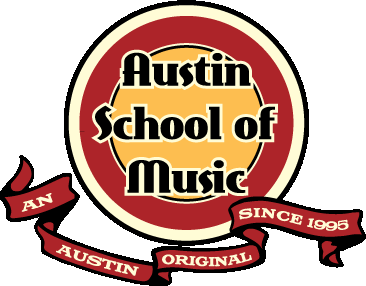 Woodwind Lessons – Austin TX
​
Learn to play woodwinds at the Austin School of Music (ASM).
Saxophone, Flute or Clarinet

Private piano lessons for adults, teens or children.

Choose your favorite musical style - Rock, Classical, Blues, Country, etc.

ASM Piano lessons cost $132/month - four 1/2 hour sessions.

South Austin (512) 476-7666
North Austin (512) 331-7666

Austin Woodwind Lessons - Saxophone - Flute - Clarinet
North and South Austin Locations
​
Austin School of Music offers excellent instruction in saxophone, flute, and clarinet. Our instructors are top working professionals in the Austin music scene who are enthusiastic about sharing their experience and insights with students of all ages. Check out their resumes HERE.
Want to begin playing clarinet, flute, or saxophone? Or start back up after a long break? Contact Austin School of Music Today!
Call for more info—North Austin (512) 331-7666 – South Austin (512) 476-7666

Beginners:
Private lessons really help a beginner jump start his or her musical career and help them to excel on their chosen instrument. Lessons will help the beginning student get familiar with:
Instrument assembly, care, and maintenance;

Mechanics and posture – how to play with less stress and strain;

Sound production – how to get the best sound out of the instrument with a steady air stream and good embouchure. Clarinetists and saxophonists also learn about reeds and their role in sound.
Many rudiments of music are also covered:
The musical staff – names of the notes, how they are arranged on the staff, and the fingerings for those notes;

Rhythm - time signatures, rhythmic notation, and methods for counting rhythmic patterns;

Sight reading - the ability to read music and perform it accurately;

Other aspects of basic music theory, such as scales and pitch intervals.
Lesson teachers provide engaging support, strategies for optimizing at-home practice, and strategies for auditions and music contests. Lessons are fun and challenging. When combined with at-home practice, lessons can lead students to significant improvement and increased success in school band.

Adult Beginners:
If you're an adult interested in learning a woodwind instrument, clarinet, flute or saxophone lessons at Austin School of Music are fun and rewarding. Whether you have never picked up an instrument or you have played in the past and want to get back to it, Austin School of Music provides the support you need. Woodwind students make the journey from beginner (or out-of-practice player) to confident musician with skills to perform for family, friends, church, or in any other situation.

Intermediate & Advanced:
Woodwind lessons for students of any age with intermediate or advanced experience will benefit from tutoring at Austin School of Music. Intermediate and advanced saxophone, clarinet and flute lessons cover advanced topics like:
Advanced tone production, vibrato, dynamics, and phrasing

Advanced saxophone literature and performance

Altissimo register studies and applications

Special effects

Polyphonics

Circular breathing

Jazz improvisation techniques and materials

Performance anxiety remedies

and much more!
Whether the student is an intermediate/advanced high school student preparing for college admission, an advanced amateur looking for new insights and techniques, or is just seeking improvement in practice or performance, the woodwind instructors at Austin School of Music are anxious to provide instruction and support to help the student meet their goals.
Music Theory:
All music students are exposed to the theory during their musical journey. The Austin School of Music advanced woodwind lessons include specific instruction in music theory aspects of harmonic and formal analysis of literature under study; jazz theory of harmony and chord-scale relationships and their application to analysis of solo transcriptions as well as improvisation during performance.
Ask a Woodwind Faculty member for more details.
Woodwind Lessons - Austin North Location (512) 331-7666 - South Location (512) 476-7666