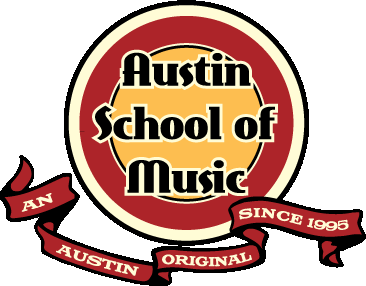 Ukulele Lessons – Austin
​
Learn to play ukulele or mandolin at the Austin School of Music (ASM).
Private ukulele lessons for teens, adults or children.

Select your favorite musical style - Rock, Blues, Classlcal, etc.

Mandolin or uke lesson plans cost $132/month - four 1/2 hour sessions.

South Austin (512) 476-7666
North Austin (512) 331-7666

Austin Mandolin Lessons and Ukulele Instruction
Learn to play ukulele and entertain your friends and family! Whether you're an accomplished musician or a complete beginner, Austin School of Music (ASM) can elevate your game. The best way to improve your playing is a series of private ukulele lessons with one of our professional instructors.
Can you imagine strumming the ukulele like James Hill, Taimane Gardner or Cliff Edwards (Ukulele Ike)? Did you know that Joni Mitchell, Eddie Vedder, Taylor Swift and Bruce Springsteen also play the uke? Most of these famous musicians learned to play ukulele relatively late in their careers; and adult ukulele lessons are among our most popular offerings.
​
Knowing how to play guitar gives you a leg up on mastering the ukulele or mandolin. You're already familiar with the hand positions, strumming, frets, notes and chords. But we also teach uke and mandolin lessons for beginners who are not guitarists. You'll be surprised how quickly you can learn to play familiar songs – with you choice of traditional or contemporary music genre.

South Austin (512) 476-7666 - North Austin (512) 331-7666
​
Ukulele Lessons for Beginners
Beginner ukulele lessons assume no previous experience with the instrument,
and cover the following topics:
​
How to hold the instrument

Hand and finger positioning

Tuning and maintaining the ukulele

Basic chords and fingering

Strumming patterns

Your first songs!
Students can choose the style of music they want to play – from traditional Hawaiian to Rock, Blues or Oldies.
​
Mandolin Lessons - Austin Texas
Like the ukulele, the mandolin is a member of the lute family. In the
1700s, mandolins were popular in Germany and Italy, where its current
shape and size were refined by Pasquale Vinaccia of Naples.
Although not quite as popular as the ukulele in the USA, mandolin playing
has gained a big following in country music since the Nashville sound days
of the '70s. As with the uke, learning the mandolin is easier if you already
have experience playing the guitar – but this is not essential.
​
Many of our mandolin students are motivated by the music of Chris Thile,
Sierra Hull, Bill Monroe, Sarah Jarosz and Ricky Skaggs. It takes years of
lessons and practice to achieve the proficiency of these accomplished
performers. But private mandolin lessons at ASM are the best and fastest
way to learn. Our instructors tailor your lesson plans to your goals and
current capabilities to maximize your progress. We can have you strumming
and plucking familiar tunes in just a few sessions.
​
Call us today to schedule a lesson - South Austin (512) 476-7666 - North Austin (512) 331-7666