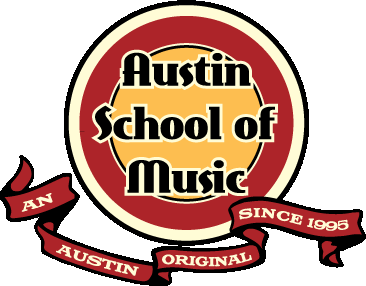 Recording Studio Austin Tx
​
Fully equipped for professional and student use.

Austin Recording Studio Features
Acoustically designed 24 track surround sound analog and digital recording studio with:
16 x 18 ft. main recording room

2 isolation rooms

40 x 35 ft. soundstage / recital room for recording



Control Room
The recording studio's control room was designed from the ground up for surround sound. It is equipped with a D&R Cinemix 80 channel / 24 bus recording / mixing console using state of the art analog circuitry, and digital control for stereo & surround sound with moving fader automation. 24 track analog & digital studio recording with:
2" MCI/Sony 24 track tape recorder that is locked with

Pro Tools Mix Plus including-

24 analog / digital I/O's and an extensive selection of TDM & RTAS plug ins.
JBL & Hafler control room monitors. Vintage & modern outboard equipment. Full compliment of microphones, grand piano, vintage guitars and amplifiers.
Studio Credits
ASM Recording Studios has recorded and mixed tracks for the following bands, singers and musicians:
and many more...



Recording Studio Staff - Austin Texas
Dave Sebree
Musician, Engineer and Owner / President of Austin School of Music & ASM Recording Studios

In a career spanning 27 years, guitarist, author, producer, performer and Flying Fox recording artist Dave Sebree has performed throughout the US, Canada, Europe and the Caribbean. Dave is endorsed by Gibson Guitars. His former band, Native Sun, was awarded Best Jazz Band by the Austin Chronicle for an unprecedented four consecutive years. As a guitarist, producer and President of ASM Recording Studios in Austin TX, Dave has worked with such stylistically diverse artists as Martha Reeves, The Four Tops, The Classics Four, Double Trouble, Eric Johnson, Vallejo, Fastball, Bob Schneider, Trish Murphy, Lisa Tingle, Van Wilks, Pat Mastellado (King Crimson) and the legendary jazz trumpeter Clark Terry -- just to name a few.

Russell Tanner
Chief Engineer


For more information about our Austin recording studio's equipment, availability and pricing, call (512) 476-7666