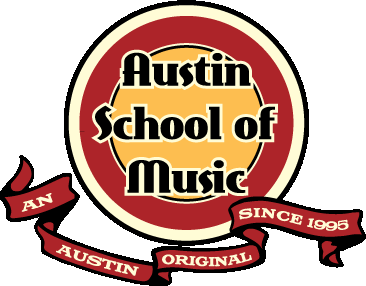 NEWS & EVENTS
AUSTIN SCHOOL OF MUSIC AND ONE WORLD
PARTNER WITH BERKLEE COLLEGE OF MUSIC IN THE CITY MUSIC PROGRAM
Austin, February 12, 2013: Austin School of Music today announced they will join One World in partnering with the Berklee College of Music as part of the Berklee City Music Network. City Music is an education program that aims to use contemporary music to reach underserved 4th-12th graders. Austin School of Music will have the program up and running within the next quarter.
The Berklee City Music Network, which has 37 partners across the country, has but one goal, which is to provide kids with every opportunity to see their musical potential. Fitting perfectly into the mission statement of Austin School of Music the City Music program promises to bring underserved kids into the already thriving network at Austin School of Music.
"I am very excited about getting the opportunity to work with One World and Berklee College of Music in this program." said founder of Austin School of Music Dave Sebree. " At the heart of this program is Berklee's PULSE ( Pre-University Learning System Experience) website which offers City Music members state of the art tools to elevate our student's learning experience. What's exciting about that is students that normally would not have the access to a Berklee education will get access to that education no matter where they live. Crossing over neighborhood lines in the name of music is one of our main focuses this year." Sebree noted.
One World Co-Founder and Executive Director Hartt Stearns added "We are honored that the Berklee College of Music has chosen this collaboration between One World and the Austin School of Music to serve the youth of our thriving music community. This will provide an amazing opportunity to all young musicians, and even more so for those looking to go to university, get a scholarship, or make music their career."
One World which began in 1993, is a 501(c)(3) nonprofit and has helped to reach over a million kids through music and dance school assemblies, summer camps, field trips and performances at One World Theatre. One World Theatre opened in 1999 and has attracted patrons from all 50 states and 24 different countries.
Austin School of Music opened in October 1996 and has since provided over 1 million lessons to students from all over Texas. With a staff of over 50 teachers offering anything from guitar to violin and voice lessons, Austin School of Music has earned a reputation as the Best Music School in Austin. Working previously with underserved kids in their summer Rock Camps, this new relationship with One World and Berklee College of Music will enable Austin School of Music to get connected all year long with those underserved kids who want to thrive in their musical potential.
If you know of or have heard of a young musician who might benefit from this program, please contact the Austin School Music at 512 -476-7666 or e-mail info@austinschoolofmusic.com.
WE ARE EXCITED TO ANNOUNCE THAT STARTING IN AUGUST 2012
JONAS WILSON WILL BE TAKING ON THE CHIEF ENGINEERING
POSITION FOR ASM STUDIOS!
FOR BOOKING INFO CONTACT JONAS AT 361-652-0538!
SIGN UP NOW FOR ROCK CAMP USA AUSTIN 2012!
CLICK ON THE "CAMPS" LINK ABOVE FOR INFO!!