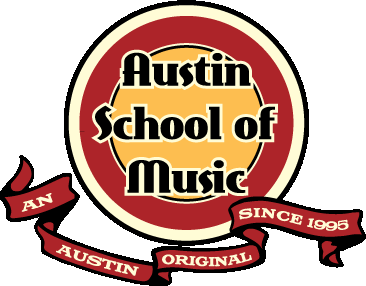 Drum Lessons – Austin
​
Learn to play drums with private lessons at the Austin School of Music (ASM).
Private drum lessons for teens, adults or children.

Select your favorite musical style - Rock, Blues, Classical, Country, etc.

ASM drum lesson plans cost $132/month - four 1/2 hour sessions.

South Austin (512) 476-7666
North Austin (512) 331-7666
​
Austin Drum Lessons - Percussion Instruction
Learn to play the drums with private lessons at the Austin School of Music! If you dream of becoming a rock band drummer, casual bongo player or a percussion specialist in a symphony orchestra, we can help you make progress quickly. Our professional instructors can teach you to play Rock, Country, Blues, Jazz or Classical style.
Do you want to become the next Sheila Escovedo or John Bonham?
Call today to speak with an instructor and schedule your first drum lesson!
North Austin (512) 331-7666 South Austin (512) 476-7666
ASM has lesson facilities at our main location in South Austin (intersection of Ben White and South Lamar), and also in North Austin (corner of RR620 and Research Blvd). We know you have a busy schedule; so we offer private drum lessons 7 days a week, from late morning to 9pm.
For most students, private drum lessons cost $132 per month for four half-hour sessions. Yours might cost a little more, depending on which instructor you choose and the length of the sessions. Beginning and intermediate students typically have a 30-minute lesson once a week. Advanced students may have 45- or 60-minute sessions.
We've been teaching drum lessons in Austin for 20+ years. Some of our best student drummers have gone on to become professional musicians -- and rock stars. This wealth of teaching experience has taught us that weekly private sessions give students the best results. They enable our instructors to customize lesson plans to students' specific goals and skills, and provide
prompt feedback and encouragement.
Learn to Play the Drums – North or South Austin
Your teacher will work with you to create a custom drum lesson curriculum -- based on your personal goals, the length of time you've been playing and your preferred musical genre. As you might expect, students who want to become drummers in a rock band will work on different songs and techniques than those who plan to play in a marching band or Reggae group. Here's a summary of what we teach beginners, intermediate and advanced students:
Beginner drum lessons include introduction to the drum set and playing area,
correct posture and drumstick grip. We also teach paradiddles, single and double
stroke rolls, basic rhythm patterns and groove concepts. Students learn of brushes
and cymbals, reading sheet music and drum charts. Beginner drummers are also
taught basic techniques and exercises to improve hand strength, speed and dexterity.
Intermediate drum instruction adds lessons including drags, flams, ruffs, triplets and
shuffles. Students learn intermediate-level beats/grooves in their preferred musical
genres, and how to prepare for recitals and on-stage performances.
Advanced drum lessons incorporate more challenging musical selections including advanced grooves, paradiddle/double/triple combinations and shuffles. Advanced drum students are also introduced to music theory, composition and improvisation.
Call us to talk about the kind of drummer you want to be. North (512) 331-7666 – South (512) 476-7666
We'll recommend an instructor and lesson plan to match your current skill level and goals.
Other Percussion Instrument Lessons
Most of our students are interested in playing the standard rock band drumset (snare, bass drum, mounted tom and floor tom – plus cymbals). But we also offer lessons on different types of drums (Bongos, Conga) and other percussion instruments: Glockenspiel, Tambourine, Vibraphone and Xylophone.
Our faculty has experts in all kinds of percussion instruction. Give us a call to discuss the instrument you'd like to learn.
​
Schedule Your First Drum Lesson
Some folks think they can teach themselves to play drums. But here's the problem – if you teach yourself, you're taking drum lessons from someone who doesn't know how to play! You won't be using the proper technique; so you'll be practicing the same mistakes month after month, never improving.
The easiest and best way to become an accomplished drummer is with a proven series of professional lessons from an experienced instructor. Call today to discuss your goals with one of our Austin teachers and schedule your initial drum lesson. We'll start you on the road to musical proficiency, success and enjoyment. North Austin (512) 331-7666 - South Austin (512) 476-7666