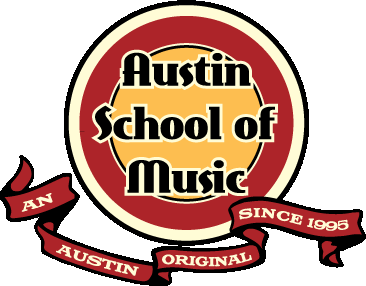 Bass Guitar Lessons – Austin
​
Learn to play bass guitar with private lessons at Austin School of Music.
Private bass guitar lessons for adults, teens or children.

Select favorite musical style - Rock, Blues, Country, etc.

ASM bass guitar lesson plans cost $132/month - four 1/2 hour sessions.

South Austin (512) 476-7666
North Austin (512) 331-7666
​
If you want to learn to play bass guitar, the best and fastest way is to take lessons at the Austin School of Music. Our experienced instructors and customized lesson plans enable you to play the instrument and type of music you love. And the best thing about private bass lessons is the immediate response and assistance you'll get from your instructor whenever you run into a problem.
Want to play bass guitar in an awesome rock band? Riff electric bass solos like John Paul Jones, Cliff Burton or Geddy Lee ?
​
Call for more info -- North Austin (512) 331-7666 – South Austin (512) 476-7666
​
Our instructors have successfully taught hundreds of people to play the guitar; and the best of these students have gone on to become famous rock stars in successful bands. Whether you're a complete beginner or accomplished professional guitarist, the best way to improve your playing is with private instruction. Bass guitar lessons are very affordable -- starting at $132/month for four half-hour sessions.
Our customized lessons are designed specifically to help you make progress as fast as possible. You'll be assigned an instructor who specializes in teaching players at your current skill level. We'll teach you how to play the type of instrument you prefer – acoustic or electric bass, 4/5/6 strings, fretted or fretless, Precision or Jazz bass. And you'll learn by playing the kinds of music you like best: Rock, Jazz, Country, Blues, Latin, R&B or Alternative.
If you're already a proficient guitarist, you may need a little help with a challenging piece. Or maybe you played previously and want to start up again. Each session with your instructor (and practice at home) will help you regain and improve your skills. Your friends (or fellow band members) will be amazed how well you've learned to play.
​
Bass Guitar Lessons for Beginners
​
In your first beginner lesson, we start with a basic introduction to the bass guitar and amp. You'll learn how to string and tune the instrument, and how the guitar and amp work to produce different sounds. Your next few bass guitar lessons will include an introduction to sheet music and guitar tabs, along with basic chords, scales and rhythms.
Here are some of the skills and topics covered in our beginning bass guitar lesson plan:
Parts of the guitar: body, fretboard, strings

Stringing and tuning the guitar

Posture, strap adjustment, hand and finger positioning

Amp controls and adjustments

Sheet music, notes and scales

Picking technique and plucking

Left hand and right hand fingering

Keys and harmony

Basic chords, rhythm patterns and scales

Open string muting, palm muting

Using a pick

Basic tapping and slapping
Everyone taking music lessons needs to "eat their spinach" a little by practicing chords, fingering techniques and scales.
But our primary focus is guiding you through a series of increasingly challenging songs that you like and enjoy playing.
Our goal is to make every lesson and at-home practice session FUN!
Talk with an instructor and schedule your bass lessons - South (512) 476-7666 - North (512) 331-7666
Some people think they can teach themselves to play. Yes, there are a lot of books, websites and online videos out there offering to help. But here's the problem with trying to teach yourself: You're taking lessons from someone who doesn't know how to play!
Having a professional instructor and private lessons is much better than trying to learn on your own. Your teacher will create a customized lesson plan for you, based on your current skill level and the type of music you want to play. During your lessons, the instructor will watch and listen to you play. When you experience difficulties (and everyone does), your teacher will explain the problem, demonstrate how to play the passage correctly, and coach you so you can play it.
The main reason self-taught musicians take so long to learn (and some never do) is they keep practicing the same mistakes over and over, without realizing they're misplaying notes or using improper technique. Then if they do figure out what they're doing wrong, it takes hours of practice to break those bad habits and re-train your motor pathways to play correctly.
It's hard enough to hold the guitar properly, read the music, get your fingers into the right positions and strum without having to fuss around with a book or computer. And there's no way a video or online bass guitar lesson can see or hear what how you're playing, or show you how to correct problems you're having. Don't waste time and effort trying to teach yourself -- schedule your first bass guitar lesson today.
Have questions? Call to discuss with one of our instructors: North (512) 331-7666 – South (512) 476-7666
Advanced Bass Guitar Lessons
Once you've mastered the basic concepts and techniques listed above, advanced lessons will teach you how to improvise and interpret the music, and play more challenging pieces. Advanced instruction also provides exercises to build hand speed, strength, fingering and muting techniques required for the most difficult passages. Advanced bass lessons and practice plans typically include the following:
Advanced slapping, slap and pop techniques

Right and left hand muting

Advanced chords, scales and arpeggios

Vibrato

Complex rhythms

Advanced fingering techniques, sweep picking

Major and minor harmonic scales

Hammer on, pull off, slide, dead notes

Plucking, double stops

Jamming patterns

Playing more challenging pieces

Interpretation and improvisation

Music theory and composition

Advanced picking selections and exercises
As with the beginners' lessons, the advanced instruction provides a series of progressively more difficult musical selections, to enable you to increase your proficiency while learning to play music you like.
​
Schedule Your First Lesson
A lot of wannabe bass players waste years trying to teach themselves. They spend countless hours watching videos or live performances without getting much better. There's no way online bass guitar lessons can hear or see how you're playing -- or help you with a problem you're having.
The best (and fastest) way to become a rockin' bass player is to take private lessons. Your experienced instructor will design a lesson plan and at-home practice sessions specifically for you. When you run across a difficult passage or frustrating technique (everyone does), your instructor will work through this with you at your next lesson.
Take your first step toward becoming an accomplished bass player. With just a few lessons you'll be able to play songs you and your friends will enjoy. And, if you have the talent and determination, you might become a world famous bassist in a successful rock band. Just like John Entwistle, Charles Mingus or Les Claypool!
Bass Guitar Lessons – North Austin (512) 331-7666 -- South Austin (512) 476-7666